Commercial roof replacement in Laval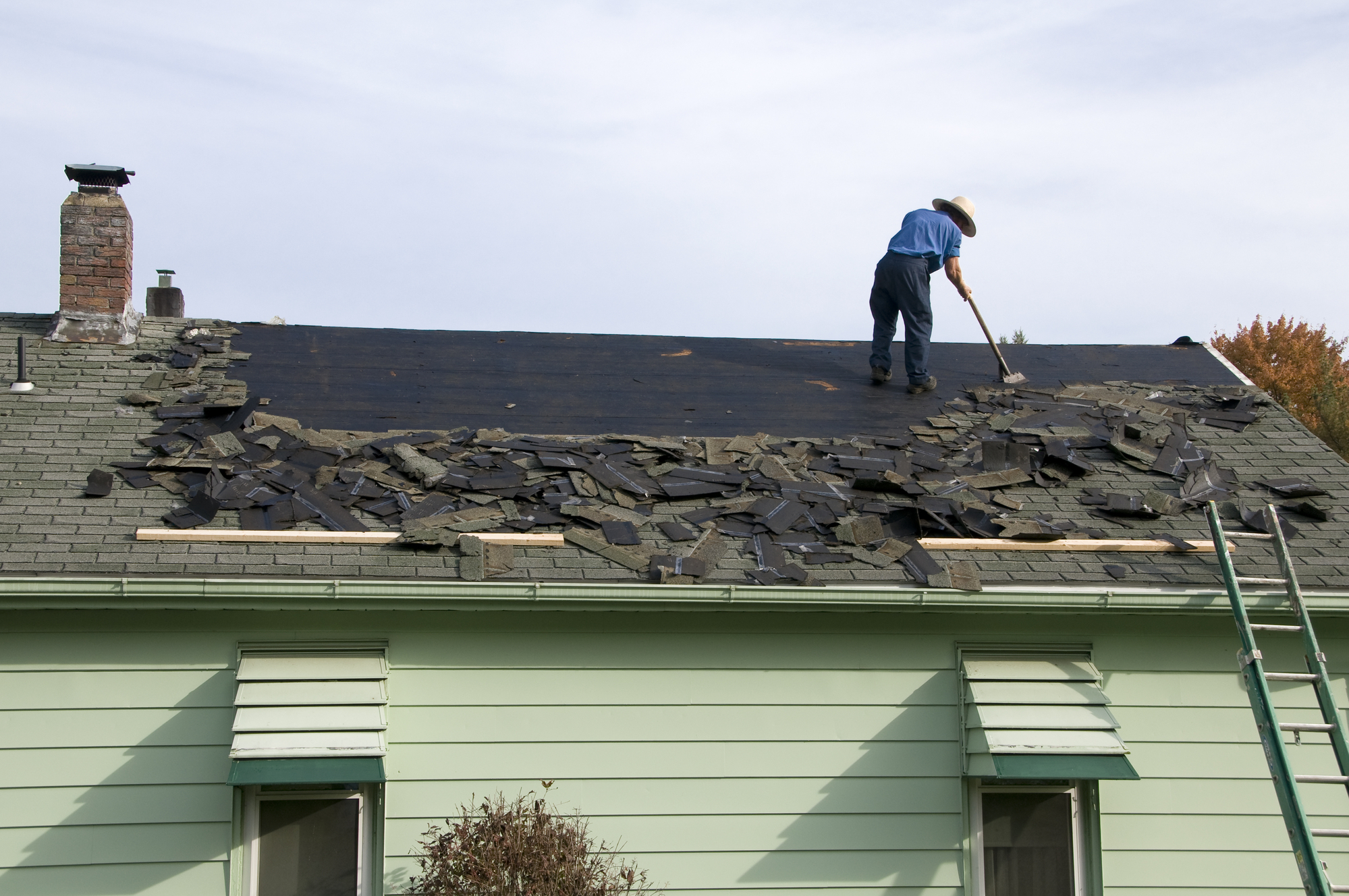 The roof of a commercial building is as exposed to various damages as that of a residential or institutional building. Harsh weather conditions, wear and tear or even improper installation can be the causes. Refurbishment remains one of the best options for restoring coverage to good condition. Are you looking for a service provider capable of carrying out this mission? Choose our services. At Toiture Couvreur Laval, we can take care of the work and choose the materials suitable for a commercial structure.
You have a question?
Request a quote today
Which roof to choose for a commercial building?
The choice of a roof depends on the type of building for which it is intended. Choosing the right coverage for a commercial building allows you to benefit from the best performance.
Shingle roof
An asphalt shingle roof is a suitable alternative to cover a commercial building thanks to its structure composed of:
A layer of asphalt: it defines the weight of the roof and reinforces its waterproofness;
A layer of granules: these surface particles protect the structure from ultraviolet rays;
A reinforcing layer: this is an indicator of the quality of the shingle and ensures the assembly of all the layers;
Nailing and adhesive strips: they are used to hold all the shingles together.
Elastomeric membrane roof
This type of roofing consists of two main layers, namely the base and the finish. The latter defines the rendering of the cover, in particular its appearance and its color. It also makes it possible to differentiate between roofs made from the same material in the store.
The elastomeric membrane remains an interesting option in terms of roof covering thanks to its resistance. The roof is also more durable, which outweighs its fairly steep price. Also, it is easy to maintain.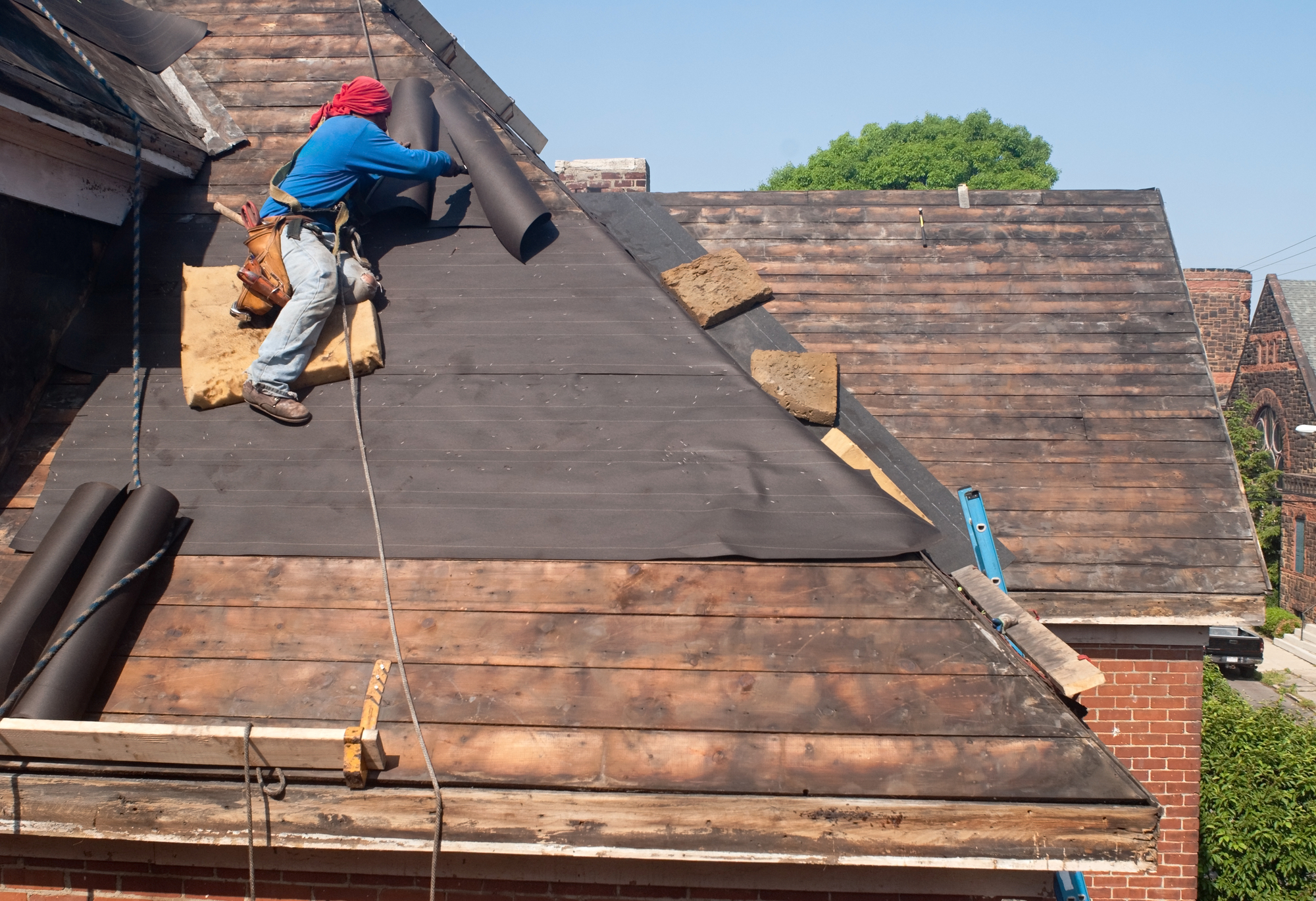 Sheet metal roof
A sheet metal roof, also called a corrugated roof, is a metallic structure made of steel or zinc. It usually has a wavy appearance, but it can be found in other forms. It is particularly suitable for commercial buildings thanks to its characteristic appearance.
The corrugated roof is compatible with rounded and sloped roofs. It is waterproof and has significant resistance to strong winds. It is strong enough to support several people during maintenance or inspection work. The product is offered at an affordable price.
Flat roof
A flat roof is an attractive choice for covering a commercial building thanks to its modern appearance, particularly suitable in urban areas. It is important to know that the structure is not entirely flat. There is a slope between 1 to 5%, essential to ensure the evacuation of rainwater.
This type of roof makes it possible to create an accessible space or not, namely a terrace or a reception area for fireplaces or air conditioning. The roof gives you favorable thermal conditions, regardless of the season, provided you have a good insulation system installed. This is important to ensure comfort in the premises.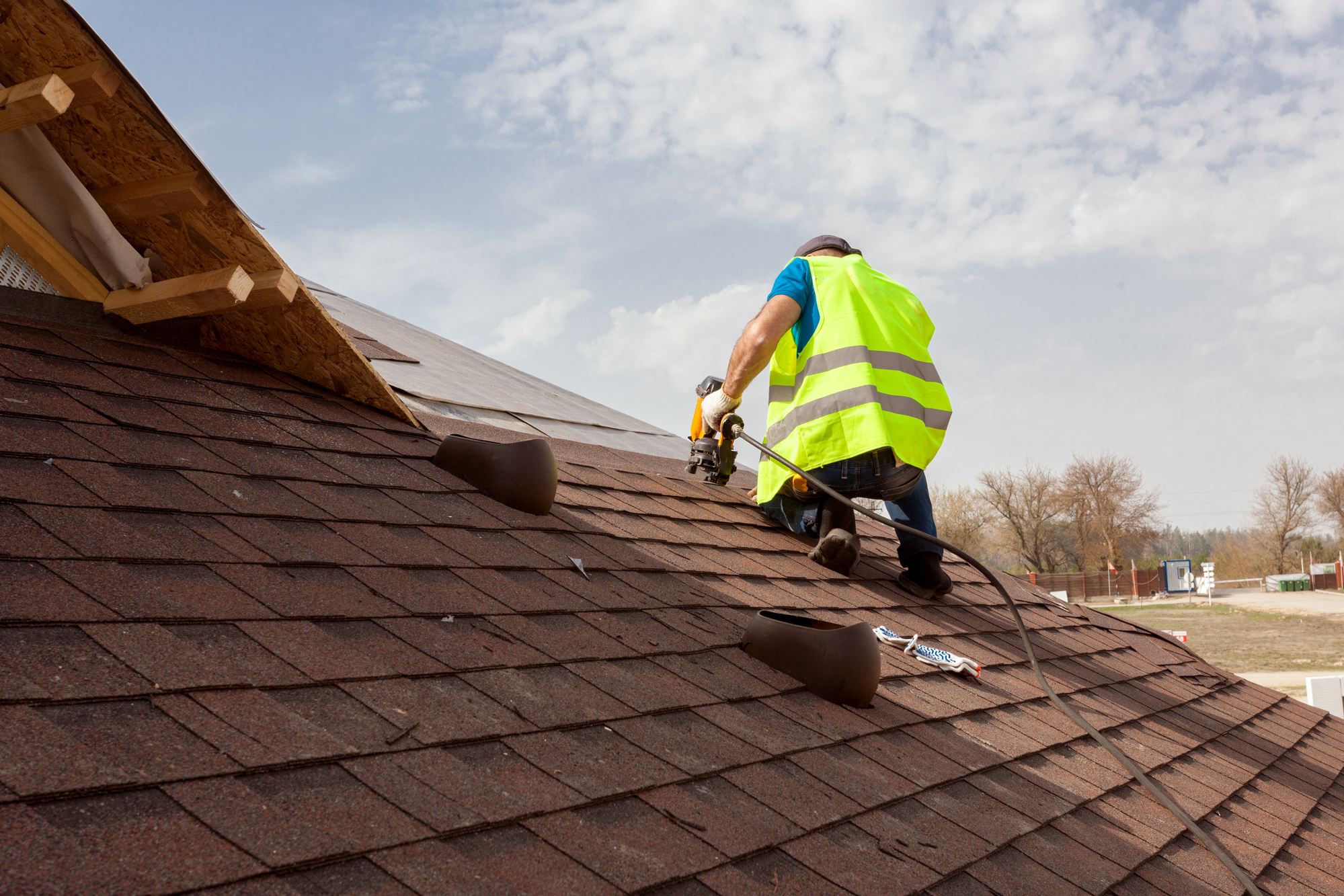 How is the repair of a commercial roof carried out?
At Toiture Couvreur Laval, we proceed in different ways depending on the mission, but we go through almost the same steps to carry out commercial roofing repairs.
Inspection
We always inspect a roof before doing any repair work to examine the condition of the structure. We then establish strategies to work while ensuring the safety of our team and all those present on the premises.
Two inspection solutions exist, in particular direct or indirect control. Our roofers go up to the roof to check the condition of the structure in order to detect anomalies. It is also possible to use specific devices to define the condition of the premises in order to obtain as much clarity as possible.
The actual work
After the inspections, the repair work begins. The list of tasks to be performed depends on the damage observed. The roofer chooses the necessary materials and conforms to the result of his diagnosis.
Each intervention being unique, the missions of this professional consist, among others, of:
Install, replace or repair damaged tiles / shingles, scaffolding for worker safety and flat or sloped roofs;

Repair a large or small damaged part;

Perform caulking or waterproofing of elements;

Install an attic insulation and ventilation system.
The services of a tinsmith
The intervention of a tinsmith may be necessary depending on the nature of the work. The skills of this sheet metal specialist are useful in the design of devices for redoing a commercial roof. These elements can be ventilation devices, gutters or even exterior coverings.
Our team at Toiture Couvreur Laval includes experienced tinsmiths who put their talents and know-how at your service.
Why is it recommended to redo your commercial roof?
A damaged commercial roof can cause a lot of damage to the house, including infiltration responsible for mold. These are bad for health and affect the comfort of tenants.
In addition, air conditioning units can no longer meet your needs when the roof is damaged. For example, it becomes difficult to cool rooms in summer and heat them in winter, regardless of the setting. The attic ventilation system is less efficient when roofing problems exist. In the end, you avoid several problems by deciding to redo a damaged commercial roof.
Free, no-obligation quote
Contact us if you are considering redoing a commercial roof and get a quote. In this context, we invite you to complete and send us the online form available on our website free of charge. Provide as much information as possible so that we can best help you.
Commercial blankets aren't our only specialties. We work on several other types of roofs, in particular those of residential, institutional or industrial buildings. Also, our services include roof snow removal, inspections, repairs and maintenance, not to mention emergency interventions.
Do you have a question?
Request a quote today
Roofing service on the north shore
Testimonials
from our clients
Just after the big storm that took place a month ago, we went online and filled the specific form that we have found on this company's website. This was on a Saturday afternoon. The next day the manager called us and visited our house to evaluate the situation with the roof. The roof suffered grave damages, a condition that couldn't go unfixed for many days since everyone feared the next heavy rain. The manager provided us with a reasonable quote and the next day they started working on our roof with professionalism and extra care.
Veronica Sullivan
2021-09-17
The team members working for this roofing company are all professionals and experts that have years of experience in the field of roofing. You can also see that they are very passionate about what they are doing and love it to the core. Do not hesitate to call them if you run into any trouble with your roof in the future. They intervene quickly and immediately and the work provided will leave everyone happy. This is a roofing company that is completely recommended.
The reason we called your company was because we desired a makeover of our house and our roof. We also wanted to improve the insulation in our house. Your company suggested installing a glass wool mat and a HPV underlay system, a system that was installed in addition to the structure that was already there. Two years have passed since then and the insulation works greatly keeping our house warmer and cooler. If you want to make a long-term investment or you simply face issues with your roof, do not hesitate to contact them.
Paulette Rhoades
2021-09-15
We couldn't be happier with the work performed in our roof last June. The interior and exterior of the roof along with the finishing touches are perfect and very qualitative. Also, the insulation installed gives to our house a sense of warmth and comfort that we did not have before. Overall, we are very grateful for everything this roofing company did on our roof and for its polite, experienced and professional crew. We will recommend it to anyone we know.
Audrey Mignone
2021-09-14
A roof in any house is, besides a functional part of the house, also part of this design and charm. This is why, when planning to renovate our house, we decided to use the service of this specific company for the renovation of the roof. Everything done by this company is highly appreciated and the end-result is of the utmost aesthetic, qualitative and practical aspect. Also, the placement of special insulation to the roof is hugely appreciated since we believe that it will help tremendously in the next winter with keeping the house warmer and reducing heating costs.
I received a quote from this specific company regarding a replacement on a roof. This concerned a property in the suburbs that I wanted to rent. The company completed a precise investigation and estimate within the next 2 business days. Every part of the team worked very professionally and helpfully throughout the entire process. The team manager offered me many solutions and advice and I chose the one that best fitted my budget and my needs. The result from then on is exquisite and of the utmost quality.
We recently bought a new house and we couldn't be more happy and anxious to start enjoying it. But we had an issue: the roofing was outdated and needed to be renovated in its entirety. This specific company came highly recommended and this was the reason behind choosing it to assist us with replacing and fixing our roofing. Not only did they assist us but they offered to place a specific insulation system allowing us to spend 50% less in our yearly electricity and heating bills. Definitely a must!
Robert Hutchings
2021-09-11
I am a man of the same profession (a bricklayer) and trust me when I say that I have never seen such a professional and hard-working roofing company. The reason I hired them was to apply a waterproofing insulation in my terrace. The end-result is very well and after severe and heavy rains, not a single issue occurred. The tightness is excellent and everything works and fits perfectly. I will definitely count on this company again in the future if I ever need any work done on my roof.
Great professionals. Ratio quality-price that no one else can beat. We completely recommend them and we are so happy that our terrace roof got fixed. In addition to that, they provided waterproofing and flooring services in our attic. They employed a 10 people team in our house, everyone a serious and professional individual. The result is of the utmost quality and very clean. Work started when agreed upon and finished the same. The finishing touches are great and we are very happy. If we ever need any other repairs, we will definitely use them again without hesitation.
Jonathan Sessions
2021-09-05
This specific roofing company offered to waterproof our roof and terrace and we are extremely happy with the end-result. The insulation work was delivered within the time and cost we agreed and expected from the beginning. The owner of this company is a very professional and careful individual that knows exactly what he is doing. His constant concern is that everything is perfect and spotless. Not a single reproach!