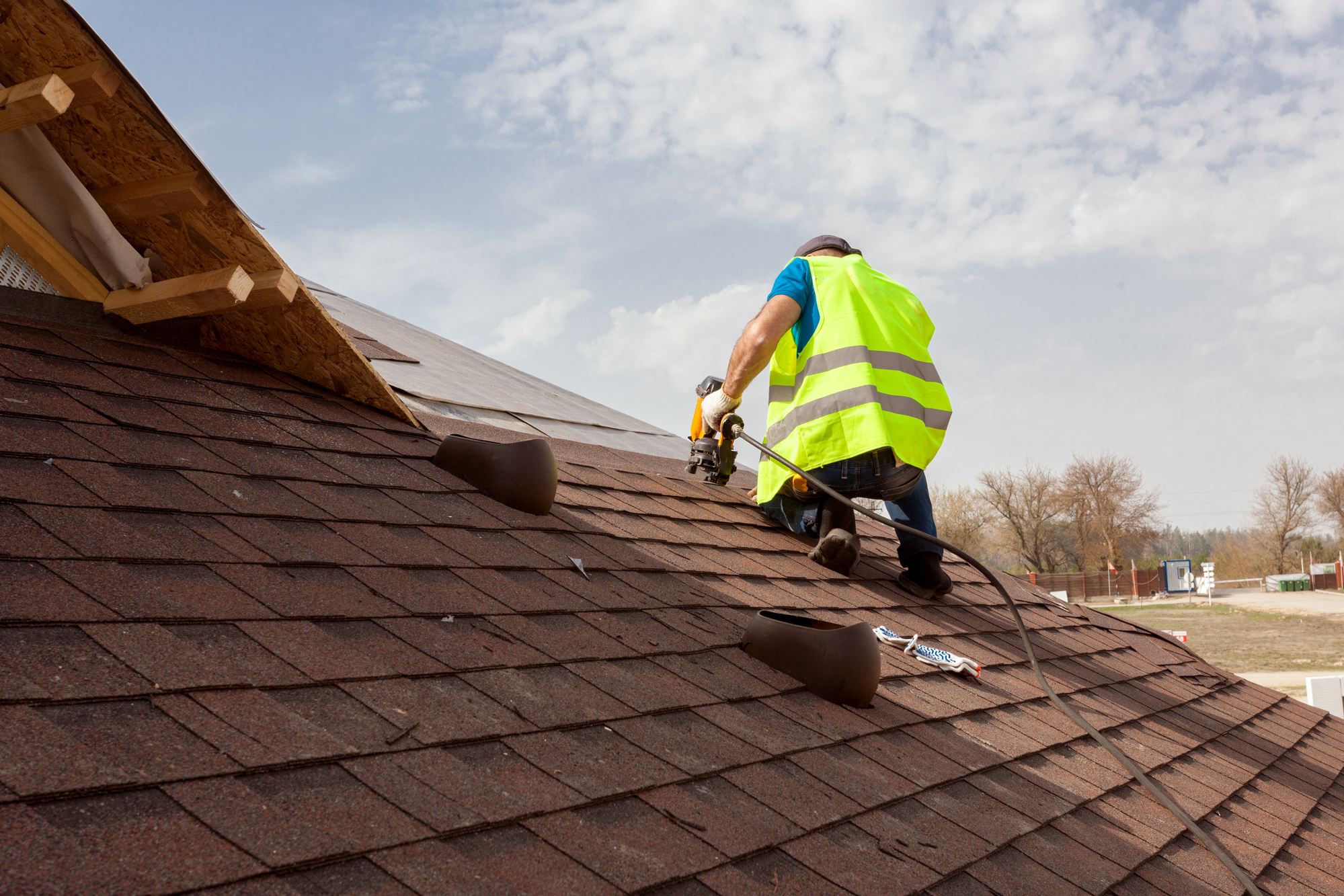 Is the roof of your building showing signs of wear? Or was the last interview a long time ago? Does it continue to deteriorate despite occasional small repairs? The time to replace it may have come to put an end to the sealing problems and the spread of mold in the house. A simple renovation becomes insufficient at this stage. Entrust the repair work project to our professional craftsmen.
Do you have a question?
Request a quote today
Why redo your roof?
There are several signs that a roof is in a faulty condition, hence the need for it to be redone. This operation is essential to avoid having to repair it every year, and to limit expenses.
The presence of debris in the gutters
Climatic conditions in Canada are bad for gutters, causing debris to accumulate at the bottom of them. These gradually deteriorate due to the high heat and frost. Regular inspection at this level allows you to avoid more or less serious damage.
The age of the blanket
A blanket is characterized by its coating which defines itself by its level of resistance and durability. The structures offered on the market have a lifespan ranging from ten to twenty years. Be careful, redoing your roof is imperative once the maximum deadline has passed, regardless of the desire to continue the maintenance.
The formation of spots of brown color on the ceiling
The brownish stains on the ceiling indicate that maintenance is no longer possible. Roof replacement is required. This color – accompanied by humidity – indicates liquid infiltration under the roof. Water has managed to pass through the protective membrane, making replacement imperative.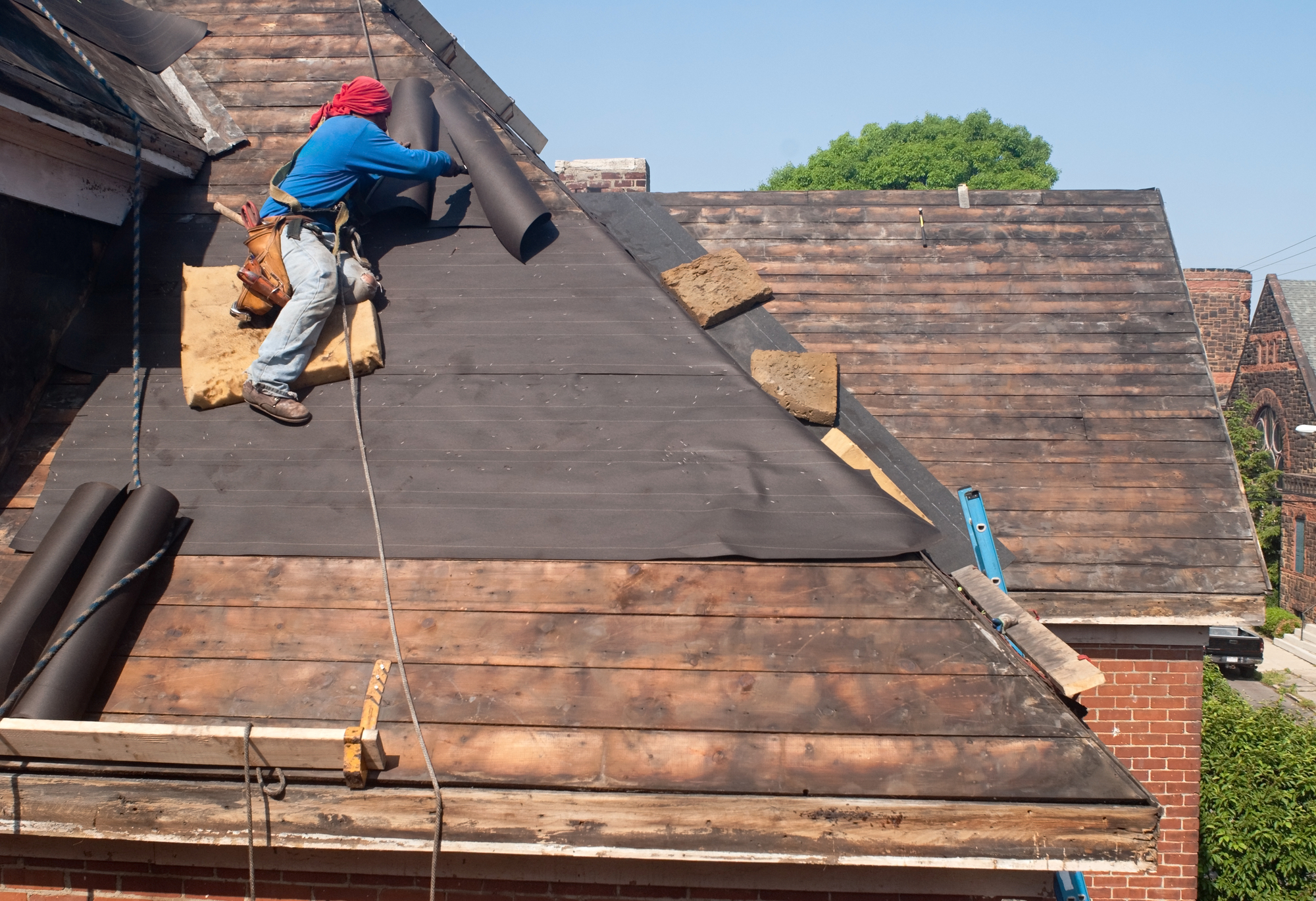 Deformation of the roof
Drafts, snow or high heat can distort the appearance of a roof, causing it to bend or sag. This then detaches from its support, which creates an empty space favorable to water infiltration. Taking the necessary measures as soon as possible is essential to limit mold. However, avoid attempting to access the roof, this maneuver can be dangerous: instead contact a professional such as Toiture Couvreur Laval for this.
Types of roofs that may be the subject of replacement work
The choice of roofing depends on many criteria, namely its resistance, its durability or the level of maintenance required.
Slate roof
Slate can be of natural or artificial origin. Quebecers have a particular preference for the former with its elegant design. This roof has a lifespan of 75 to 150 years. It is both waterproof and non-flammable. Although heavy, this type of roof remains fragile and requires regular maintenance.
Flat roof
This blanket is frequently found in urban areas. It can be made from a variety of materials, including wood, steel, and concrete. In all cases, the device must be perfectly waterproof to guarantee its resistance and longevity.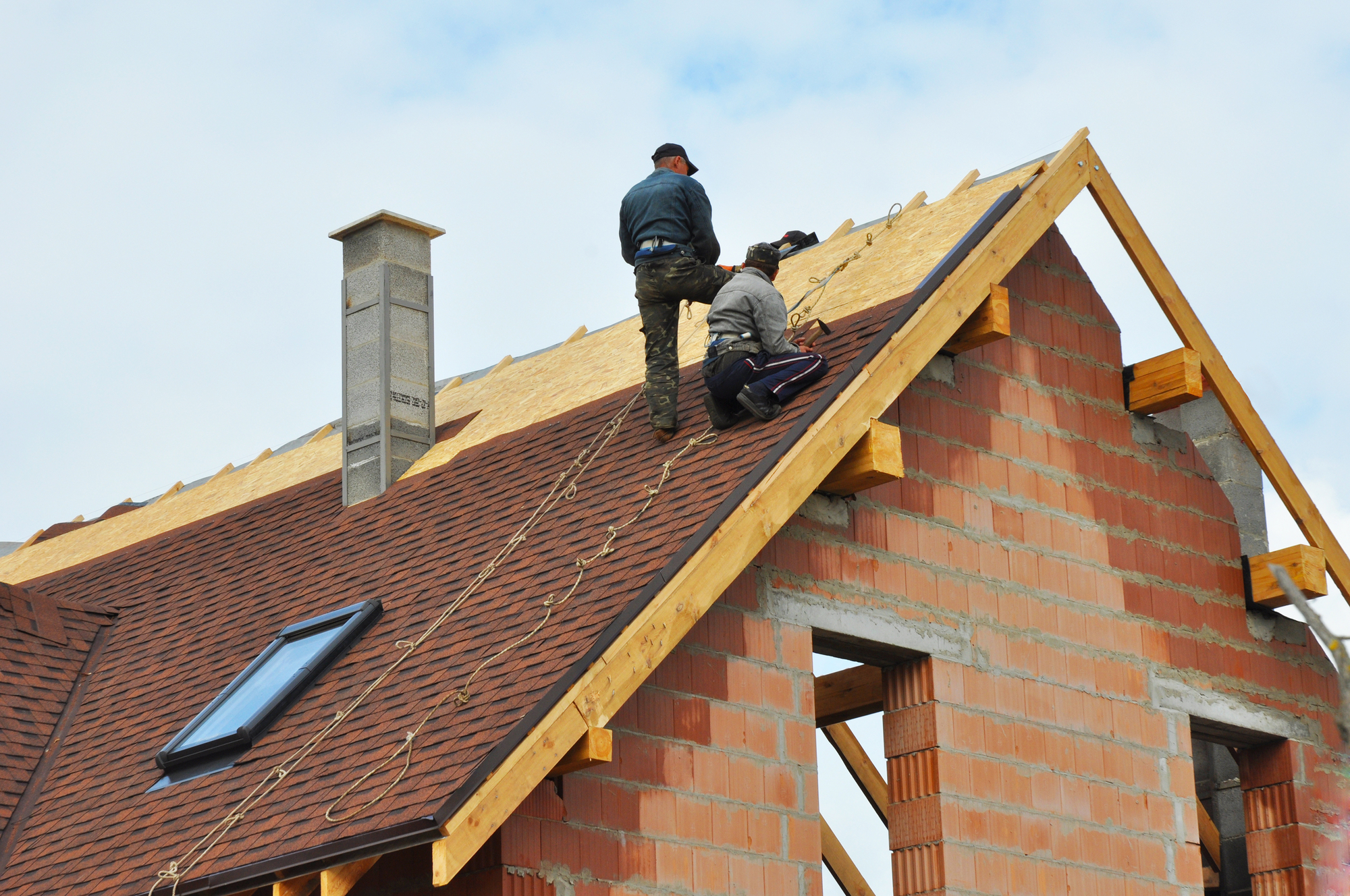 Shingle roof
The roofing is available in a wide range of colors and styles, essential for personalizing a building. It adapts equally well to a commercial, industrial or residential building. It has a lifespan of 15 to 20 years if the roof is light, 30 years if it is heavy. Make sure that the structure is well protected from the UV rays of the sun given its sensitivity.
Elastomer roofing
This is the model most recommended by roofers thanks to its high resistance to bad weather. Namely, it is impossible to recycle elastomers. Convenient, it is suitable for replacement work, regardless of the time of year.
Green roof
This structure enhances the look of a residential building. It allows for a relaxation area on the roof, while enjoying a view of the surroundings. Ecological and resistant, it accompanies you for about thirty years, provided you maintain it regularly.
Sheet metal roof
It presents an interesting report / quality and an incomparable robustness. You can choose between a folded or corrugated model. This type of roof requires simple, but regular maintenance to preserve its appearance. In all cases, it is appreciated for its high resistance to snow, especially compared to a shingle roof.
Which coating for a roof?
The coating is the material constituting the roof. It enters the list of important selection criteria, before setting up or repairing a structure.
Gravel, TPO or EPDM
These materials are used in the design of flat roofs. Gravel is characterized by its resistance to UV rays, despite the presence of cracks over the years. TPO, on the other hand, is strong, lightweight and does not form mold.
The elastomer
Elastomer is an alternative to gravel. It is composed of a double membrane of modified bitumen. Roofers often use it as a covering on a flat roof due to its strength and longevity. Its maintenance is light. Its disadvantage lies in its less ecological composition compared to TPO.
Asphalt or wood
It is important to know that shingle roofs are made of either wood or asphalt. Both are also proven to be moisture resistant. However, wood is more dangerous in fire situations.
Copper, aluminum or metal
These are the materials from which sheet metal roofs are made. Regular maintenance is essential to fight against rust. These coatings are recyclable and waterproof. Their lightness makes replacement work easier.
Natural materials
Natural materials are made up of plants, in particular shrubs and flowers. They enter into the composition of green roofs. They display interesting insulating qualities, but they require a lot of maintenance.
Redoing your roof: the fundamental steps
First of all, it should be remembered that steps must be taken upstream of the roof replacement work. Indispensable, they contribute to the success of the project for a sustainable installation, according to the standards and secure.
Inspection: to establish a work plan
Inspection is an assessment of the condition of the roof, essential for taking the necessary precautions. At Toiture Couvreur Laval, it is carried out by a technician who diagnoses the interior and exterior of the building. Even if it is only a snow removal from the roof, this step is essential.
Site preparation: for safe work
Here are the options tenants should expect before and during the renovations:
The layout of the yard: Properly arranging the yard makes it easy to recover old shingles or nails, while the old roofing is being torn off;

Temporary changes in the house: Strong vibrations are felt during the removal of the old covering and the installation of nails. Small damage may occur;

Warning of children and pets: be sure to protect children and keep animals away from the site.
Do you have a question?
Request a quote today
Roofing service on the north shore
The repair of the roof
This operation is delicate and dangerous for a novice. Prefer to hire a professional to get on the roof and carry out the work properly.
Here is how a roof repair generally works:
Removal: this operation, which consists of removing the cover, involves placing a tarpaulin on the site to guarantee the watertightness of the structure (especially in the event of rain or snow);

The installation of sealing devices: it is used to optimize the sealing of the structure and to preserve the technical characteristics of the insulation (sealing);

The installation of the roof: this involves placing support fixings and roofing devices before laying the actual covering.
The cost of a roof repair project
The price of a service varies depending on the type of roof and the cost of labor. Toiture Couvreur Laval offers you a quote after an inspection. Contact us to get yours to get an estimate of the expenses that await you.
For a slate roof
The service to redo a slate roof is high. Allow between $ 22.5 to $ 40 for a square foot of roof. A budget of between $ 25,000 to $ 40,000 is, for example, necessary to cover a two-storey building.
For a shingle roof
Redoing a shingle roof is more affordable, compared to a slate model. A square foot costs between $ 3 to $ 5, depending on the design. An average budget of between 5,000 and 7,000 will have to be allocated for repair work on a two-storey building.
For an elastomeric roof
The most affordable square foot of an elastomeric frame is about $ 8.50, which can go up to about $ 14. The cost of a service to re-roof a building exceeding 1,500 square feet is estimated to be approximately $ 20,000.
For a sheet metal and flat roof
The cost of a square foot of this type of roof is estimated to be between $ 12.5 to $ 15. It is its installation that increases the bill because of the delicate work. It costs about $ 30,000 to cover a two-storey building.
For a green roof
A green roof, like a slate model, is expensive. Count between $ 15 to $ 25 per square foot, for a simple design. Allow up to $ 40 for more original and aesthetic materials. The cost of the installation work depends on the drainage system or on the retention of rain by the plants.
Free online quote
We are open to your requests and requirements. To ask us questions and obtain useful information, access the "Free quote" form available on our website. Fill in the fields and submit your comments to us. We will be happy to mobilize our resource workers to guide you towards the best solutions.
The online form is free of charge and without obligation. With our experience, we take charge of your roof repair project for a residential, commercial, industrial or institutional building. We come to your place to make an inventory, contact us as soon as possible!
Testimonials
from our clients
Just after the big storm that took place a month ago, we went online and filled the specific form that we have found on this company's website. This was on a Saturday afternoon. The next day the manager called us and visited our house to evaluate the situation with the roof. The roof suffered grave damages, a condition that couldn't go unfixed for many days since everyone feared the next heavy rain. The manager provided us with a reasonable quote and the next day they started working on our roof with professionalism and extra care.
Veronica Sullivan
2021-09-17
The team members working for this roofing company are all professionals and experts that have years of experience in the field of roofing. You can also see that they are very passionate about what they are doing and love it to the core. Do not hesitate to call them if you run into any trouble with your roof in the future. They intervene quickly and immediately and the work provided will leave everyone happy. This is a roofing company that is completely recommended.
The reason we called your company was because we desired a makeover of our house and our roof. We also wanted to improve the insulation in our house. Your company suggested installing a glass wool mat and a HPV underlay system, a system that was installed in addition to the structure that was already there. Two years have passed since then and the insulation works greatly keeping our house warmer and cooler. If you want to make a long-term investment or you simply face issues with your roof, do not hesitate to contact them.
Paulette Rhoades
2021-09-15
We couldn't be happier with the work performed in our roof last June. The interior and exterior of the roof along with the finishing touches are perfect and very qualitative. Also, the insulation installed gives to our house a sense of warmth and comfort that we did not have before. Overall, we are very grateful for everything this roofing company did on our roof and for its polite, experienced and professional crew. We will recommend it to anyone we know.
Audrey Mignone
2021-09-14
A roof in any house is, besides a functional part of the house, also part of this design and charm. This is why, when planning to renovate our house, we decided to use the service of this specific company for the renovation of the roof. Everything done by this company is highly appreciated and the end-result is of the utmost aesthetic, qualitative and practical aspect. Also, the placement of special insulation to the roof is hugely appreciated since we believe that it will help tremendously in the next winter with keeping the house warmer and reducing heating costs.
I received a quote from this specific company regarding a replacement on a roof. This concerned a property in the suburbs that I wanted to rent. The company completed a precise investigation and estimate within the next 2 business days. Every part of the team worked very professionally and helpfully throughout the entire process. The team manager offered me many solutions and advice and I chose the one that best fitted my budget and my needs. The result from then on is exquisite and of the utmost quality.
We recently bought a new house and we couldn't be more happy and anxious to start enjoying it. But we had an issue: the roofing was outdated and needed to be renovated in its entirety. This specific company came highly recommended and this was the reason behind choosing it to assist us with replacing and fixing our roofing. Not only did they assist us but they offered to place a specific insulation system allowing us to spend 50% less in our yearly electricity and heating bills. Definitely a must!
Robert Hutchings
2021-09-11
I am a man of the same profession (a bricklayer) and trust me when I say that I have never seen such a professional and hard-working roofing company. The reason I hired them was to apply a waterproofing insulation in my terrace. The end-result is very well and after severe and heavy rains, not a single issue occurred. The tightness is excellent and everything works and fits perfectly. I will definitely count on this company again in the future if I ever need any work done on my roof.
Great professionals. Ratio quality-price that no one else can beat. We completely recommend them and we are so happy that our terrace roof got fixed. In addition to that, they provided waterproofing and flooring services in our attic. They employed a 10 people team in our house, everyone a serious and professional individual. The result is of the utmost quality and very clean. Work started when agreed upon and finished the same. The finishing touches are great and we are very happy. If we ever need any other repairs, we will definitely use them again without hesitation.
Jonathan Sessions
2021-09-05
This specific roofing company offered to waterproof our roof and terrace and we are extremely happy with the end-result. The insulation work was delivered within the time and cost we agreed and expected from the beginning. The owner of this company is a very professional and careful individual that knows exactly what he is doing. His constant concern is that everything is perfect and spotless. Not a single reproach!