Elastomeric membrane roof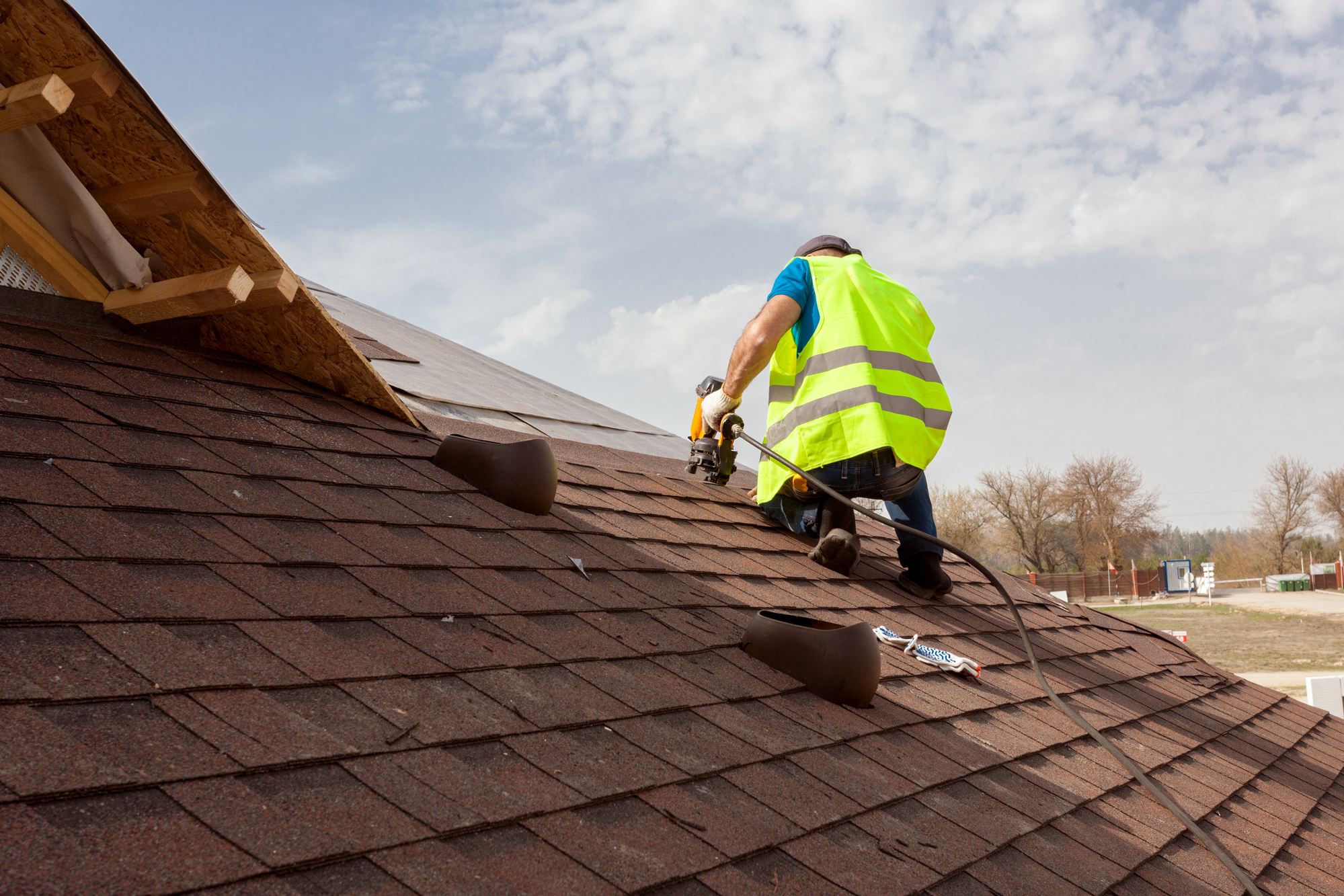 An elastomeric membrane roof is an option to study when you live in a place where the climate is irregular, especially in Quebec. A strong roof is crucial for coping with inclement weather, frost and heat. This type of roof is just right in these circumstances. Robust, it accompanies you for many years, especially if you devote it a regular maintenance. Discover its specificities, its advantages, its disadvantages and its implementation.
Do you have a question?
Request a quote today
The elastomeric membrane
Product description
An elastomer is actually rubber that is mostly petroleum. An elastomeric membrane is a superposition of two layers, one of which is used to position the structure on a surface. The other, on the other hand, serves as a finish.
The craftsman uses a torch to join the two layers during the installation of the structure. The roof can be installed on the building after this operation. Note that the color of the material is defined according to the layer of gravel used.
An elastomeric membrane comes in two varieties, each with its own specificities. The best option for your residential or commercial building is the one recommended by an expert roofer. At Toiture Couvreur Laval, we can help you by having your roof examined by our technicians.
Different types of elastomeric membranes
The traditional model
This traditional model is generally black or white, to optimize the resistance of the roof to the heat of the sun. It is characterized by an elastomeric base membrane bonded with a finishing membrane formed of colored granules. The process is carried out using a torch.
The self-adhesive model
The self-adhesive elastomeric membrane follows a torchless manufacturing process. The installation process is carried out cold, to limit the risk of fire. This will prevent the lingering smell of heating asphalt.
Why choose an elastomeric membrane roof?
The durability of the structure
Investing in a durable blanket is important for a profitable investment. Fortunately, this is the case with the elastomeric membrane roof with its 35 years of longevity.
Installation always possible
Roofing is generally done in the spring for buildings in Laval. The correct temperature and dry weather facilitate inspection and repair work for a lasting installation.
Installing an elastomeric membrane structure has the advantage of adapting to all seasons, unlike some competing materials. Its flexibility and ease of work are the main reasons.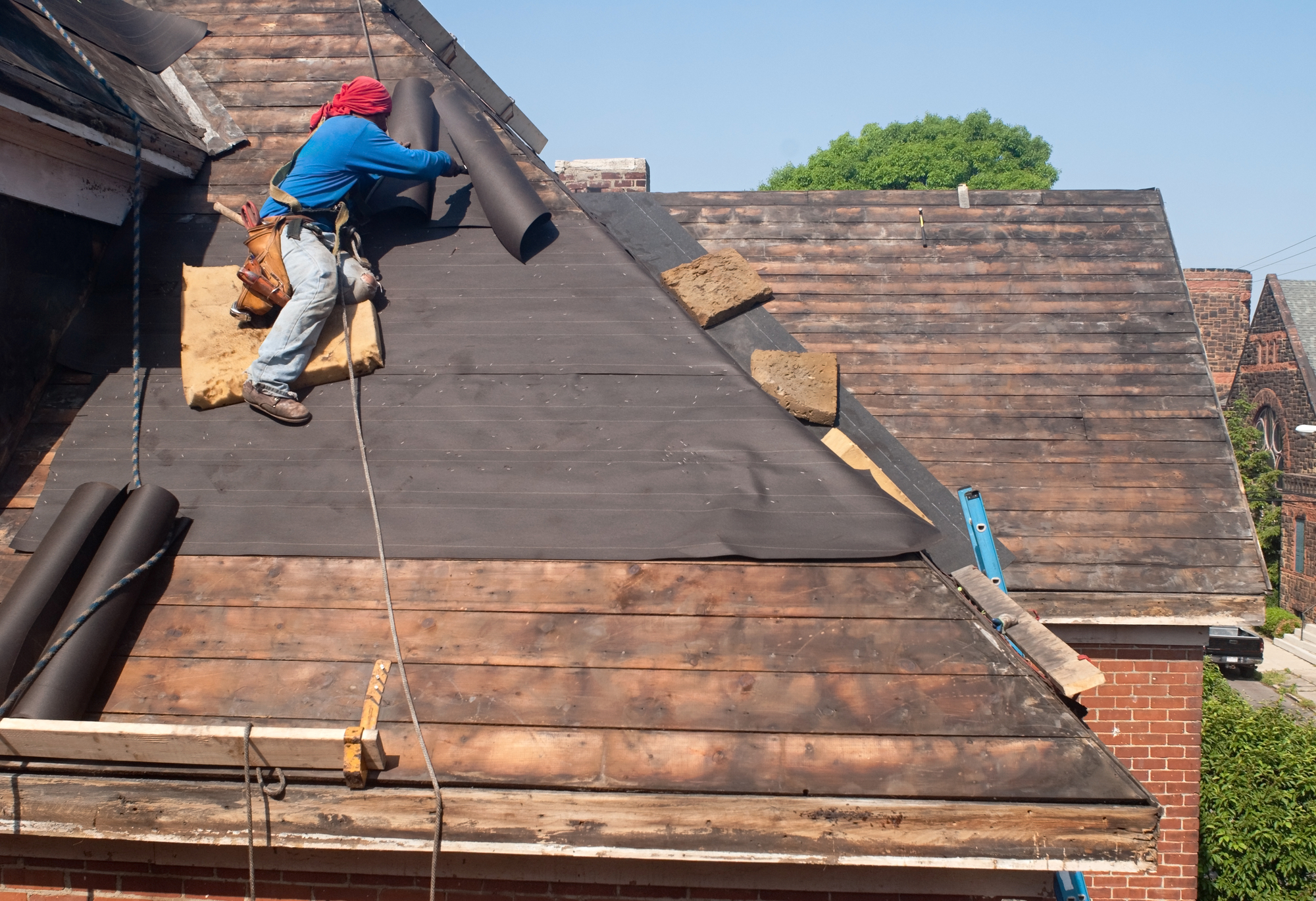 Easy maintenance
The elastomeric membrane is low maintenance, unlike other types of coatings. It remains efficient if you boost it with a few occasional repairs.
Don't hesitate to have it checked regularly by a roofer to avoid costly damage. The more time a problem is dealt with, the less the work. You can just entrust us with this type of mission.
The robustness of the roof
The elastomeric membrane is a coating par excellence in Laval thanks to its resistance to climatic variations. The temperature can reach -30 ° C to rise to +30 ° C, in just a few months.
Investing in this coating is an interesting solution if you live in Quebec and if you are looking for a blanket that can withstand extreme heat and cold. Choose this solution to keep the interior of the house dry and free from mold.
The cost compared to other options
An elastomeric membrane structure is more expensive compared to a shingle roof. The price difference is around 30%. On the other hand, its quality and longevity are worth the price.
Why choose an elastomeric membrane roof in Laval?
Many properties in Montreal have this type of roof, thanks to the two possible installation options. The first is the one in which the installation process requires a torch, essential to optimize the efficiency of the roof in bad weather. Roofers recommend it to ensure waterproofing in a residential or institutional building.
The cold method minimizes the risk of fire. Roofers recommend it to homeowners who want to avoid accidents at all costs. The less maintenance required by the coating further increases the demand. In fact, almost half of the buildings in Quebec are covered by an elastomeric membrane roof.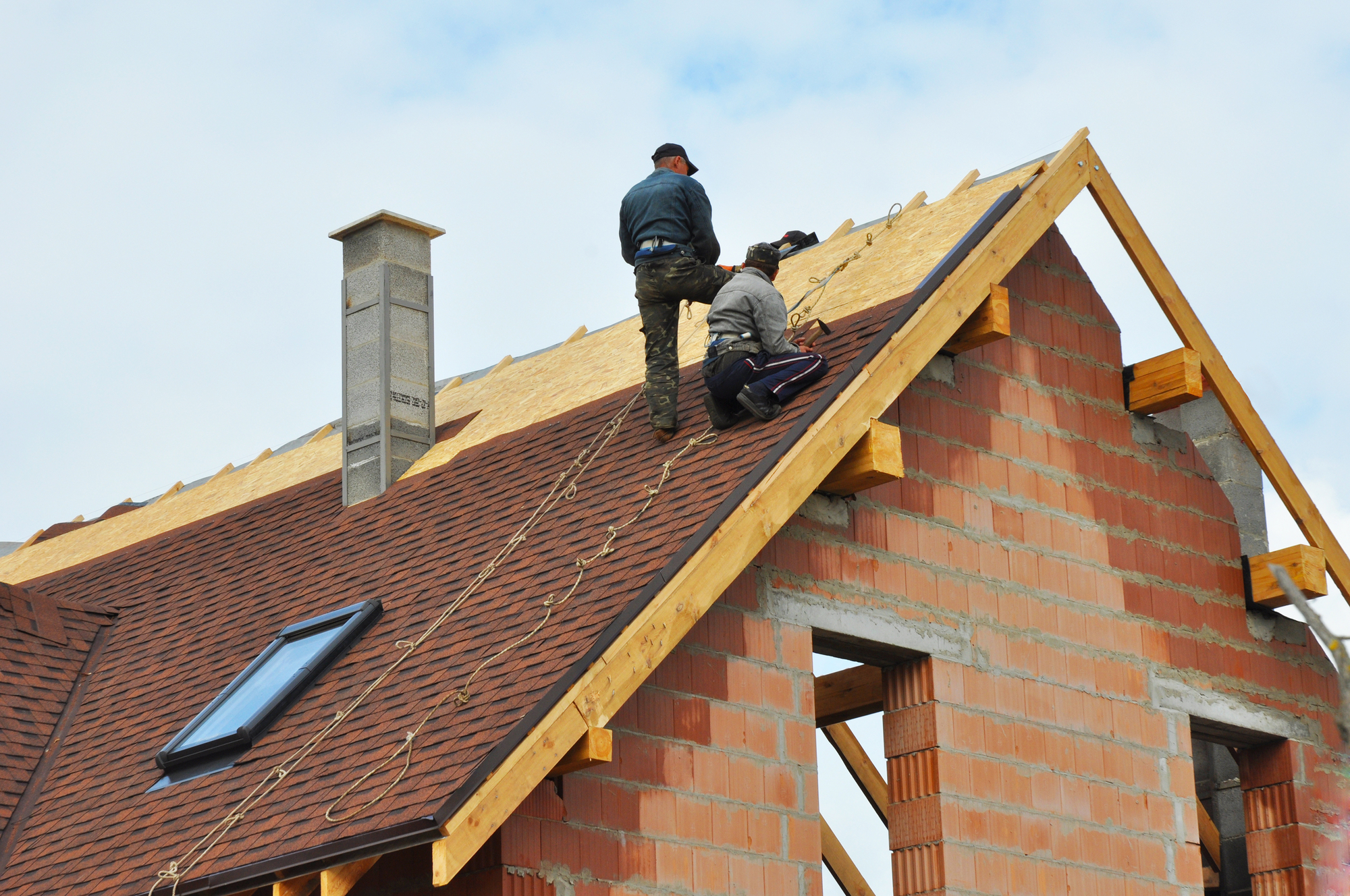 A roof that adapts to the seasons
This type of roof is a practical choice thanks to its flexibility. Its installation is possible, regardless of the climatic conditions, as what has been said above. Customers then appreciate the material for its ease of adaptation.
From now on, homeowners have an option if they want to redo their roof at any time of the year. Call on an expert for a production within the standards. Perfect control of the torch allows him to master the site in order to avoid the risk of fire.
The professional roofer is able to perform snow removal from the roof before repair work, if necessary. We always suggest that you seek an expert for a job well done and secure.
Repair and maintenance of an elastomeric membrane roof: how does it work?
The elastomeric membrane is mainly used to coat flat or low slope roofs in Quebec. It often equips commercial, industrial and institutional buildings in Canada. The work must imperatively be entrusted to professionals given their complexity.
Please do not hesitate to contact our experienced and qualified professionals for repair and maintenance projects. They check the condition of the structure and possibly the building. It is important that no puddles responsible for the deterioration of the cover remain at surface level.
Inspecting the roof before starting the winter is one of the things you can do to spot anomalies. Ice worsens deterioration and can lead to major repairs if the situation is not taken care of in time.
No cost and no obligation quote
Have you been convinced by the specific features of elastomeric membrane roofing, or do you have other questions? Explain your ideas, your project and your questions to us using our "Free Submission" form.
We will put you in contact with our resource people, free of charge and without obligation. Before that, we invite you to complete the form as completely as possible so that we can give you as many answers as possible, within 24 hours. Entrust us with the inspection and roofing work of your building.
Do you have a question?
Request a quote today
Roofing service on the north shore
Testimonials
from our clients
Just after the big storm that took place a month ago, we went online and filled the specific form that we have found on this company's website. This was on a Saturday afternoon. The next day the manager called us and visited our house to evaluate the situation with the roof. The roof suffered grave damages, a condition that couldn't go unfixed for many days since everyone feared the next heavy rain. The manager provided us with a reasonable quote and the next day they started working on our roof with professionalism and extra care.
Veronica Sullivan
2021-09-17
The team members working for this roofing company are all professionals and experts that have years of experience in the field of roofing. You can also see that they are very passionate about what they are doing and love it to the core. Do not hesitate to call them if you run into any trouble with your roof in the future. They intervene quickly and immediately and the work provided will leave everyone happy. This is a roofing company that is completely recommended.
The reason we called your company was because we desired a makeover of our house and our roof. We also wanted to improve the insulation in our house. Your company suggested installing a glass wool mat and a HPV underlay system, a system that was installed in addition to the structure that was already there. Two years have passed since then and the insulation works greatly keeping our house warmer and cooler. If you want to make a long-term investment or you simply face issues with your roof, do not hesitate to contact them.
Paulette Rhoades
2021-09-15
We couldn't be happier with the work performed in our roof last June. The interior and exterior of the roof along with the finishing touches are perfect and very qualitative. Also, the insulation installed gives to our house a sense of warmth and comfort that we did not have before. Overall, we are very grateful for everything this roofing company did on our roof and for its polite, experienced and professional crew. We will recommend it to anyone we know.
Audrey Mignone
2021-09-14
A roof in any house is, besides a functional part of the house, also part of this design and charm. This is why, when planning to renovate our house, we decided to use the service of this specific company for the renovation of the roof. Everything done by this company is highly appreciated and the end-result is of the utmost aesthetic, qualitative and practical aspect. Also, the placement of special insulation to the roof is hugely appreciated since we believe that it will help tremendously in the next winter with keeping the house warmer and reducing heating costs.
I received a quote from this specific company regarding a replacement on a roof. This concerned a property in the suburbs that I wanted to rent. The company completed a precise investigation and estimate within the next 2 business days. Every part of the team worked very professionally and helpfully throughout the entire process. The team manager offered me many solutions and advice and I chose the one that best fitted my budget and my needs. The result from then on is exquisite and of the utmost quality.
We recently bought a new house and we couldn't be more happy and anxious to start enjoying it. But we had an issue: the roofing was outdated and needed to be renovated in its entirety. This specific company came highly recommended and this was the reason behind choosing it to assist us with replacing and fixing our roofing. Not only did they assist us but they offered to place a specific insulation system allowing us to spend 50% less in our yearly electricity and heating bills. Definitely a must!
Robert Hutchings
2021-09-11
I am a man of the same profession (a bricklayer) and trust me when I say that I have never seen such a professional and hard-working roofing company. The reason I hired them was to apply a waterproofing insulation in my terrace. The end-result is very well and after severe and heavy rains, not a single issue occurred. The tightness is excellent and everything works and fits perfectly. I will definitely count on this company again in the future if I ever need any work done on my roof.
Great professionals. Ratio quality-price that no one else can beat. We completely recommend them and we are so happy that our terrace roof got fixed. In addition to that, they provided waterproofing and flooring services in our attic. They employed a 10 people team in our house, everyone a serious and professional individual. The result is of the utmost quality and very clean. Work started when agreed upon and finished the same. The finishing touches are great and we are very happy. If we ever need any other repairs, we will definitely use them again without hesitation.