Flat Roof Replacement in Laval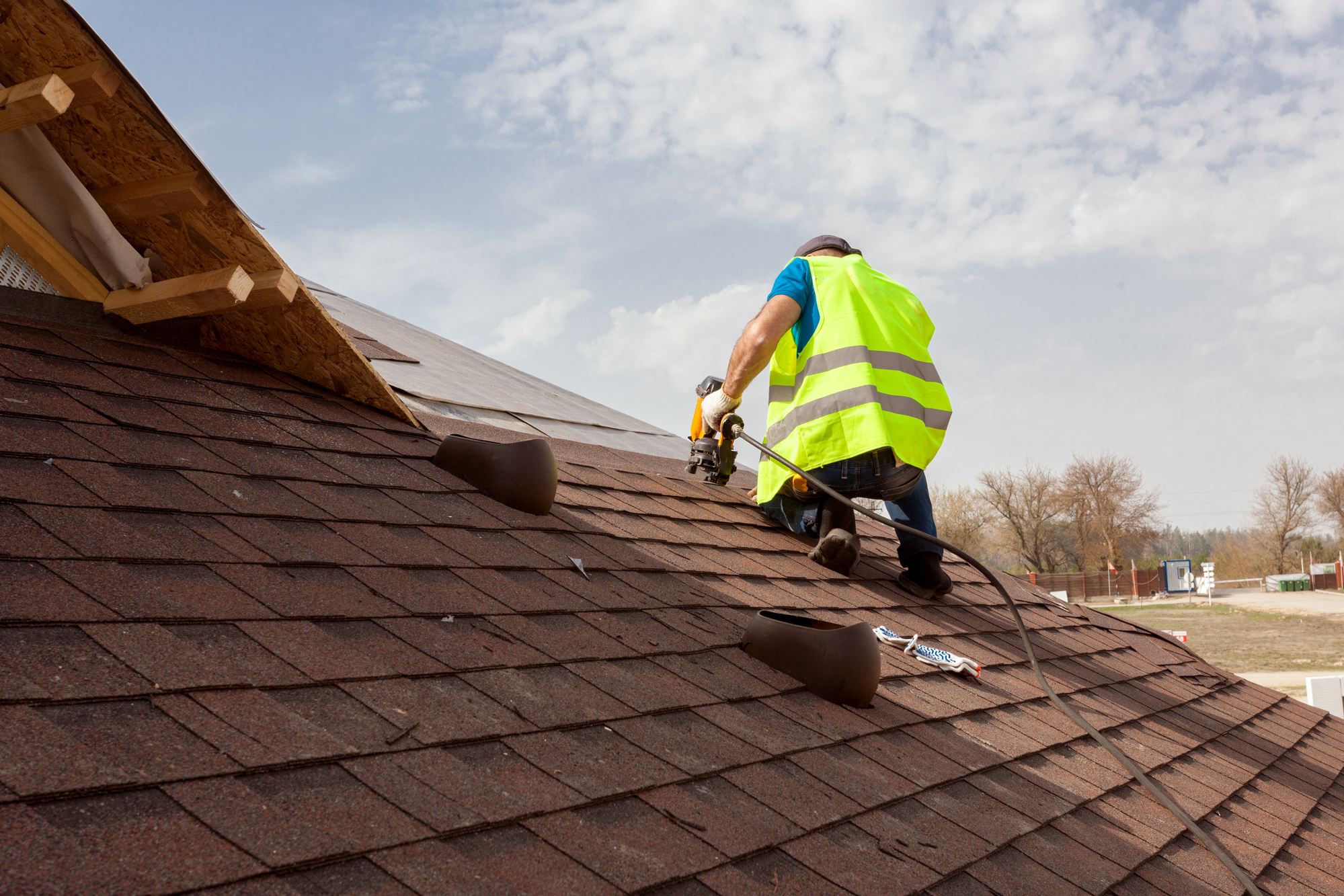 A flat roof is a horizontal or shallow sloping roof covering the top of a building. It is easily recognized by its modern and architectural appearance, making it popular in urban areas. This structure offers many advantages to its owner, in this case an additional space, accessible or inaccessible, as a terrace. Get to know a better recovery in Laval.
Do you have a question?
Request a quote today
The specificities of a flat roof
Above all, it should be noted that a flat roof is not strictly flat. It is always positioned with a low slope, essential for evacuating rainwater. The frame is also inclined between 2 to 15 °, to ensure the evacuation function.
What are the possible configurations?
There are 3 main possible configurations for a flat roof:
A cold roof: its insulation quality is lower;

A warm roof: it offers a quality insulation system;

An inverted roof: this expensive technique involves preserving an external insulation layer to protect the waterproofing.
What are the coatings of flat roofs of buildings in Laval?
The flat roof is popular with owners of residential, institutional or commercial buildings in Laval. It brings a touch of modernity to the buildings.
Roofers recommend certain coatings that are better suited to climatic conditions in Quebec, in particular:
The elastomeric membrane;

The vinyl membrane;

Synthetic rubber membrane;

The asphalt roof.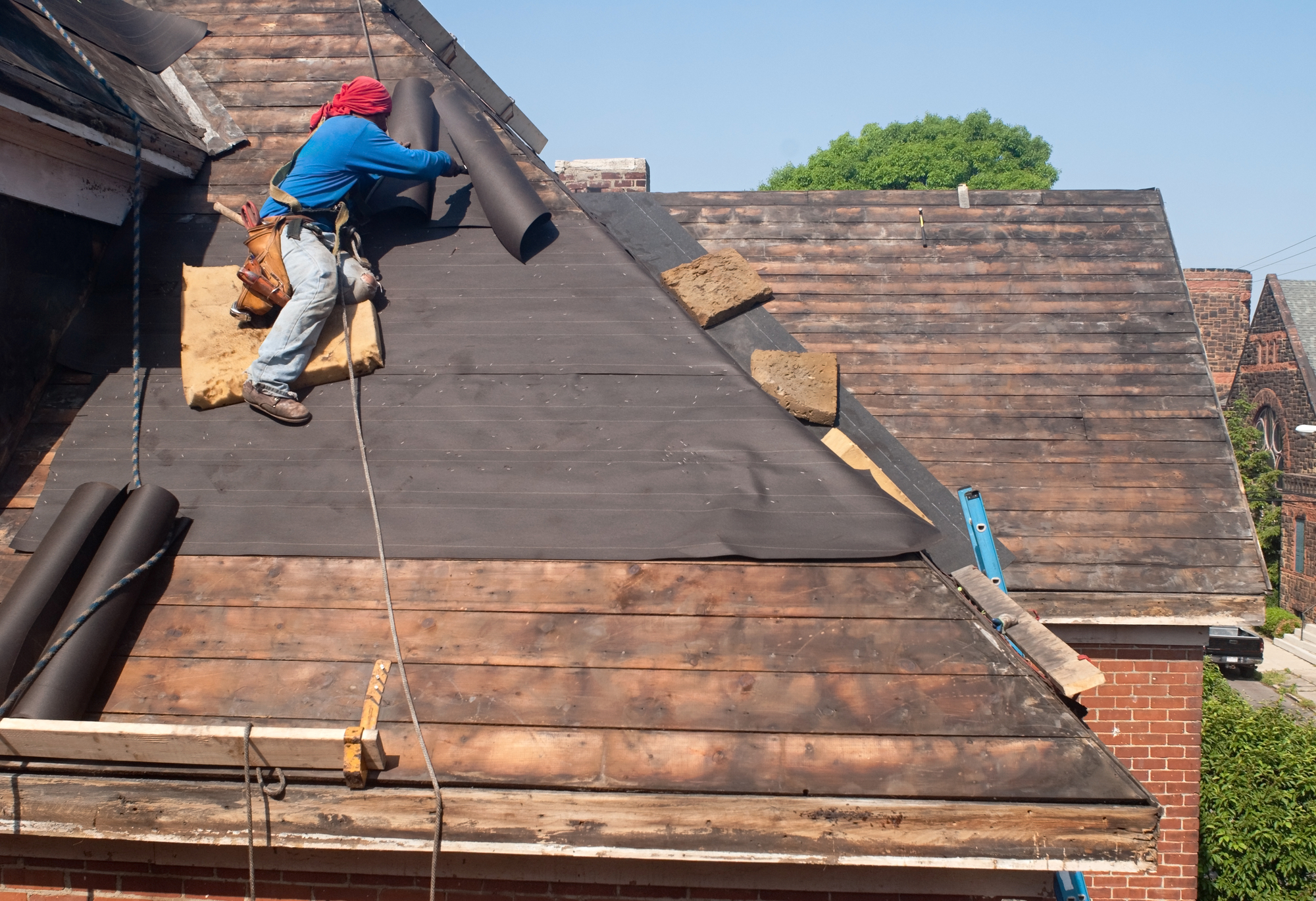 The elastomeric membrane
What are its particularities?
An elastomeric membrane is a petroleum-based product. It is recognizable by its appearance similar to rubber. It uses two distinct layers during its installation. The first seals the roof, while the second defines the color of the structure.
These two layers are fused together with a torch, once superimposed to adhere to a surface. It is important that the owner chooses the color of the roof beforehand, because it is the choice of the second layer.
How is the installation going?
First of all, you should know that this type of recovery is very common in Quebec. At Toiture Couvreur Laval, we have workers who are perfectly comfortable with flat roofing work. It should be noted that quality services guarantee a lasting result, with longevity of up to 35 years, provided that regular maintenance is observed.
An installation carried out according to standards and with the right tools is crucial for a roof that is resistant to weather and snow. It is important to secure it to keep it stable despite strong winds.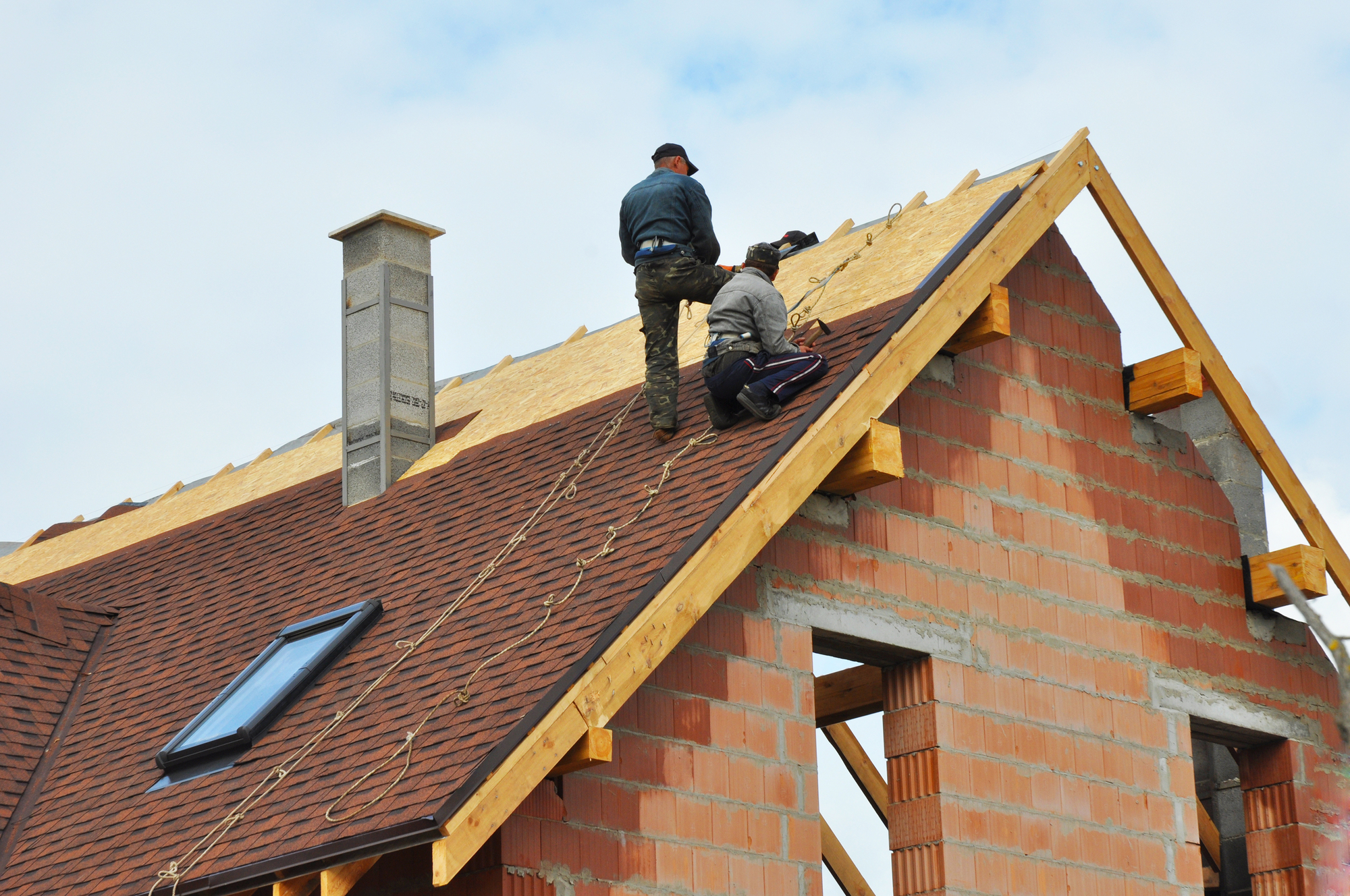 What about repairs?
Repairing a flat roof is not inevitable, as long as the structure is properly maintained. However, we must be prepared for this eventuality given the irregular temperatures which favor the deterioration of roofs in Quebec.
It remains prudent to always carry out an inspection before any work to define the needs of the structure. Contact professional craftsmen to find the best solutions to guarantee the durability of the structure.
The repair of the elastomeric membrane involves specific procedures. In addition, it is delicate given the use of the torch which could cause a fire.
The vinyl membrane (TPO)
A vinyl membrane belongs to the category of single-ply coatings. It is characterized by its shiny appearance and smooth texture, making it easy and quick to clean.
In addition to maintenance, the TPO membrane is resistant to mold, bacteria and insects. This quality is one of the reasons why industrial plant owners choose flat covers. The downside lies in its fragility compared to cracks and tears, which can generate expensive repairs.
Asphalt and gravel
Asphalt and gravel are suitable coating alternatives for your flat roof. It tolerates temperature variations well, often occurring in Laval. Its lifespan is estimated at around twenty years.
Annual inspection is required to prolong the durability of the coating. It is important to check the structure to make sure it is watertight. Otherwise, adding gravel will be necessary.
Synthetic rubber membrane (EPDM)
The synthetic rubber membrane is often the choice of owners of flat roofs equipped with a green roof in Laval. It is practical thanks to its resistance to molds and bacteria.
It is almost immune to tears. The coating is therefore an appropriate choice to reduce the maintenance of the plant surface.
Advantages of a flat roof
A flat roof has the advantage of being able to act as a roof terrace, interesting for arranging a living space. It brings modernity, and above all a touch of originality to a building. Tenants use it as a separate room, interesting to enjoy the outside environment.
You let your imagination run wild by choosing this type of roof. You can indeed do many activities there, including gardening, or make it a relaxation area.
Good to know about multi-layer and single-layer coatings
Multilayer coatings include elastomeric membrane and asphalt / gravel combo. They are appreciated for their durability. However, this quality comes at a price that could weigh heavily on the wallet. Installation work is much easier and faster by investing in these materials.
Single-layer coatings, including vinyl membrane and synthetic rubber membrane, are recyclable. Also, they are more affordable unlike their multi-layered counterpart. Their disadvantage lies in their lower longevity.
Free, no obligation quote
Fill out our "Free quote" form if you have any questions. Share your roofing projects and get a response within 24 hours. We mobilize our technicians and our craftsmen to do a study in order to provide you with recommendations.
The information provided through the form also allows us to give you a free quote without obligation. Tell us your requests and even your hesitations about repairing or maintaining a flat roof or shingle roof. Do not hesitate to contact us for roof snow removal work in Laval.
Do you have a question?
Request a quote today
Roofing service on the north shore
Testimonials
from our clients
Just after the big storm that took place a month ago, we went online and filled the specific form that we have found on this company's website. This was on a Saturday afternoon. The next day the manager called us and visited our house to evaluate the situation with the roof. The roof suffered grave damages, a condition that couldn't go unfixed for many days since everyone feared the next heavy rain. The manager provided us with a reasonable quote and the next day they started working on our roof with professionalism and extra care.
Veronica Sullivan
2021-09-17
The team members working for this roofing company are all professionals and experts that have years of experience in the field of roofing. You can also see that they are very passionate about what they are doing and love it to the core. Do not hesitate to call them if you run into any trouble with your roof in the future. They intervene quickly and immediately and the work provided will leave everyone happy. This is a roofing company that is completely recommended.
The reason we called your company was because we desired a makeover of our house and our roof. We also wanted to improve the insulation in our house. Your company suggested installing a glass wool mat and a HPV underlay system, a system that was installed in addition to the structure that was already there. Two years have passed since then and the insulation works greatly keeping our house warmer and cooler. If you want to make a long-term investment or you simply face issues with your roof, do not hesitate to contact them.
Paulette Rhoades
2021-09-15
We couldn't be happier with the work performed in our roof last June. The interior and exterior of the roof along with the finishing touches are perfect and very qualitative. Also, the insulation installed gives to our house a sense of warmth and comfort that we did not have before. Overall, we are very grateful for everything this roofing company did on our roof and for its polite, experienced and professional crew. We will recommend it to anyone we know.
Audrey Mignone
2021-09-14
A roof in any house is, besides a functional part of the house, also part of this design and charm. This is why, when planning to renovate our house, we decided to use the service of this specific company for the renovation of the roof. Everything done by this company is highly appreciated and the end-result is of the utmost aesthetic, qualitative and practical aspect. Also, the placement of special insulation to the roof is hugely appreciated since we believe that it will help tremendously in the next winter with keeping the house warmer and reducing heating costs.
I received a quote from this specific company regarding a replacement on a roof. This concerned a property in the suburbs that I wanted to rent. The company completed a precise investigation and estimate within the next 2 business days. Every part of the team worked very professionally and helpfully throughout the entire process. The team manager offered me many solutions and advice and I chose the one that best fitted my budget and my needs. The result from then on is exquisite and of the utmost quality.
We recently bought a new house and we couldn't be more happy and anxious to start enjoying it. But we had an issue: the roofing was outdated and needed to be renovated in its entirety. This specific company came highly recommended and this was the reason behind choosing it to assist us with replacing and fixing our roofing. Not only did they assist us but they offered to place a specific insulation system allowing us to spend 50% less in our yearly electricity and heating bills. Definitely a must!
Robert Hutchings
2021-09-11
I am a man of the same profession (a bricklayer) and trust me when I say that I have never seen such a professional and hard-working roofing company. The reason I hired them was to apply a waterproofing insulation in my terrace. The end-result is very well and after severe and heavy rains, not a single issue occurred. The tightness is excellent and everything works and fits perfectly. I will definitely count on this company again in the future if I ever need any work done on my roof.
Great professionals. Ratio quality-price that no one else can beat. We completely recommend them and we are so happy that our terrace roof got fixed. In addition to that, they provided waterproofing and flooring services in our attic. They employed a 10 people team in our house, everyone a serious and professional individual. The result is of the utmost quality and very clean. Work started when agreed upon and finished the same. The finishing touches are great and we are very happy. If we ever need any other repairs, we will definitely use them again without hesitation.
Jonathan Sessions
2021-09-05
This specific roofing company offered to waterproof our roof and terrace and we are extremely happy with the end-result. The insulation work was delivered within the time and cost we agreed and expected from the beginning. The owner of this company is a very professional and careful individual that knows exactly what he is doing. His constant concern is that everything is perfect and spotless. Not a single reproach!